Insight into MarRI-UK, current projects and latest funding call, 13th January 2021, online
Posted 2021-01-06 14:52:45 by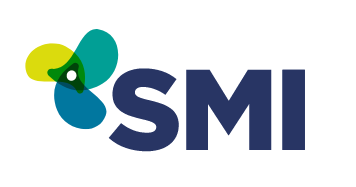 Join MarRI-UK and SMI for this webinar introducing MarRI-UK's current projects, and their latest 'Smart Maritime Land Operations' Funding Call
During this webinar we will discuss current MarRI-UK projects and the 'Smart Maritime Land Operations' Call now open for Expression of Interest Applications. We will be hearing from companies involved with MarRI-UK projects about their experiences and there will be plenty of opportunities to ask questions.
To register for this event please click here.
Marine South East will be speaking at this event about their FLO-MAR project which was funded by MarRI-UK.
Society of Maritime Industries (SMI) is the voice of the UK's maritime engineering, science and technology and business sectors. Promoting and supporting companies which design, build, refit and modernise ships, and supply equipment and services for all types of commercial and naval ships, ports and terminals infrastructure, digital technology, maritime defence and security, marine science and technology, maritime autonomous systems and marine renewable energy.
MarRI-UK is a collaborative innovation vehicle for UK industry and academia to jointly tackle innovation and technology challenges. They focus on research and innovation within mid TRL (3 – 7) levels to address the opportunities between "discovery and research" and "commercialisation" of Maritime Technologies and Systems.