Regenerate South Annual Conference; 7th October 2021, Hilton, Bournemouth
Posted 2021-05-27 13:26:57 by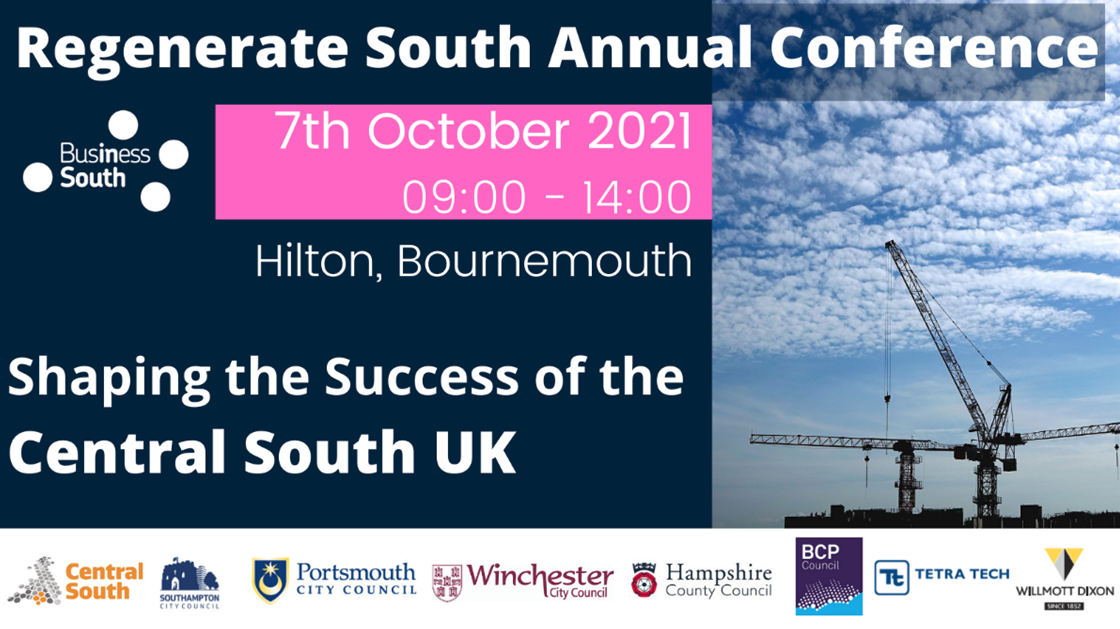 The 6th Regenerate South Conference will take place on 7th October 2021 at the Hilton, Bournemouth. The conference will build upon the success of previous events that have attracted over 200 investors and developers.
Business South is working closely with both the public and private sector to showcase future development opportunities, including the meet the owner zone.
For more information click here.