Business South Annual Conference, 4th November 2021, Hilton Ageas Bowl
Posted 2021-05-27 13:30:35 by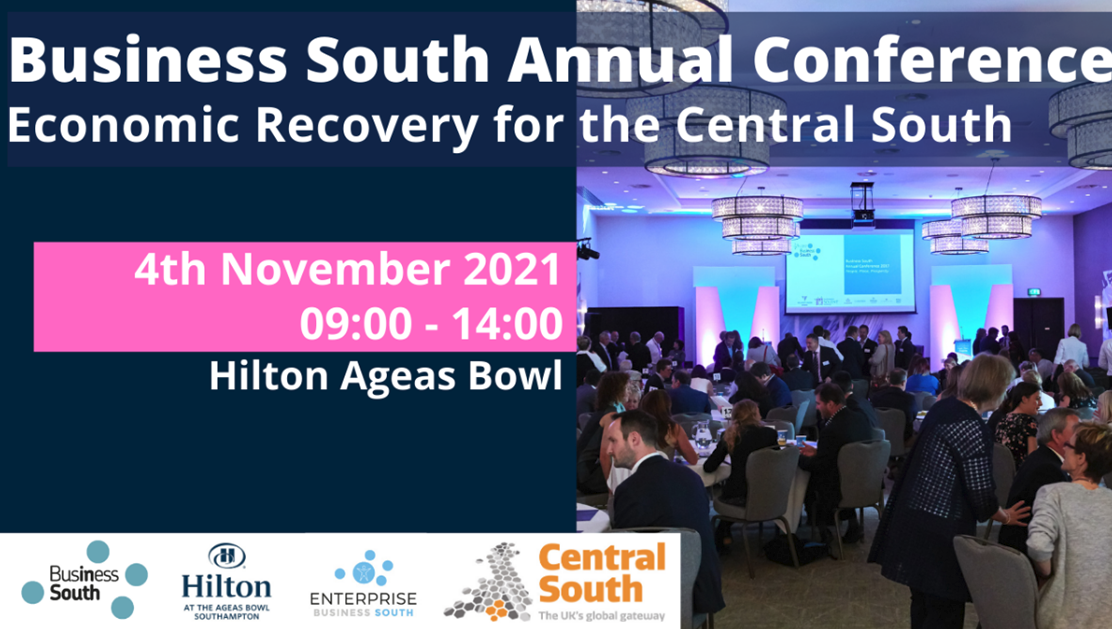 Business South will be hosting their Annual Conference on 4th November 2021 at the Hilton Ageas Bowl, to hear from business leaders within key sectors as they share their plans for economic recovery and a return to business growth in the wake of the global pandemic. The conference will take place 9.00am - 2.00pm.
What lies ahead for the Central South during these uncertain times? The South is in a unique position with acres of National Parks and green spaces, an amazing coastline, good connectivity to London (if required), previously low unemployment, leading employers and an excellent range of education providers, but the road to recovery will be tough.
As the region look towards a positive economic recovery following a global pandemic, this conference will hear from business leaders within the region's key sectors about their learnings from the past year and their outlook for the future. There will also be discussions about the key issues impacting the region regarding the economy, skills and the green agenda.
Hosted by David Allard, Presenter from BBC South, you will also hear from special guest speakers including:
The Hon Rishi Sunak – Rt Hon Chancellor of the Exchequer (Virtually)

David Smith, Economics Editor and Policy Advisor – Sunday Times

Alastair Welch, Regional Director – Associated British Ports

Jo Phillips, Chief People Officer – Carnival UK

Daniel Raven-Ellison – Guerrilla Geographer, National Geographic Explorer and Founder of The London National Park City
For more information click here.