Short Sea Feeder Shipping: Navigating through road-freight supply chain challenges, 30th September 2021, webinar
Posted 2021-05-27 13:44:02 by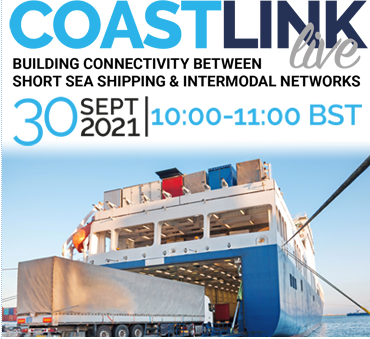 Coastlink is a neutral pan-European network dedicated to the promotion of short sea and feeder shipping and the intermodal transport networks that support the sector.
This second instalment of Coastlink Live will focus on Short Sea Feeder Shipping: Navigating through road-freight supply chain challenges. This session will discuss the benefits to moving freight closer to the final destination by sea, alleviating pressure on long-haul road freight and industry wide driver shortages. Find out how short sea feeder services can increase the efficiency of your supply chain.
Agenda
Welcome Address
Presentations from three expert speakers
Panel discussion with moderator
Live audience Q&A
For more information please click here.