Maritime UK Careers Fair, 15th September 2021, hybrid event
Posted 2021-08-12 11:18:00 by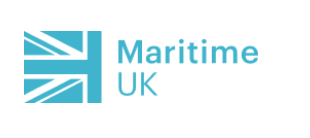 Maritime UK will be hosting a maritime careers fair as part of London International Shipping Week in September. The event will take place on Wednesday 15th September, between 09:00 and 16:00. The Maritime UK Careers Fair will be a hybrid event, taking place physically on board HQS Wellington in central London, as well as virtually, being broadcast live to schools and colleges across the UK. 
Learners will have the opportunity to meet with employers and employees from across the maritime sector, to hear about their experiences in fascinating workplaces in a range of roles. Participation at the event can contribute to evidence needed for Gatsby Benchmark 5 and 6. 
Up to 15 maritime employers representing a wide variety of maritime industries will be joining Maritime UK on board to share information about their part of the maritime sector, their own organisation, and tell students more about some of the career opportunities on shore, as well as at sea. 
The in-person elements of the event will have a maximum capacity of 150 students, whereas the number of attendees for the virtual event will be unlimited.
To register your interest or to find more please click here.