Port Decarbonisation and Smart Energy Solutions workshop, 13th October 2021, 10.00-11.30am at Ocean Business, Southampton
Posted 2021-09-16 12:34:12 by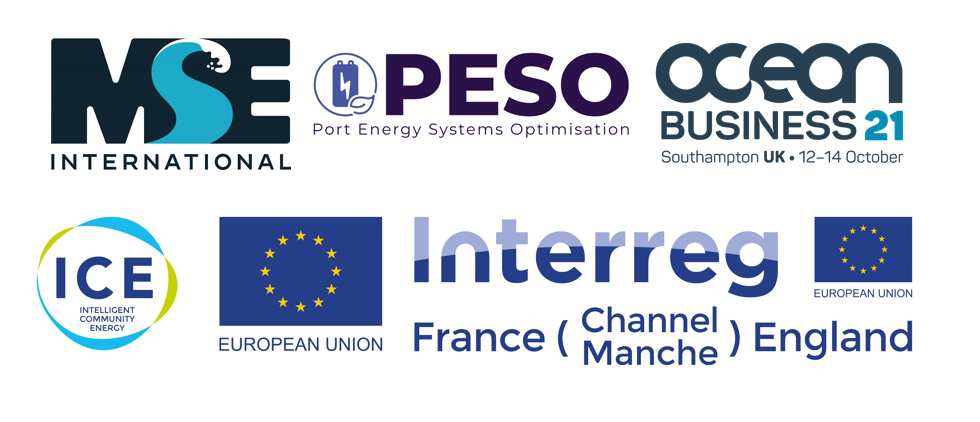 MSE International will be hosting this workshop taking place 13th October 2021 at Ocean Business, 10.00-11.30am.
This workshop will discuss the issues surrounding port decarbonisation and present the Port of Portsmouth as a case study for combining renewable generating capacity with innovative energy storage solutions and advanced energy management systems.
Ports and shipping are major users of energy and are under pressure to improve air quality and reduce carbon emissions. To achieve the ambitions of the UK Clean Maritime Plan ports will have to change the way they use energy and the infrastructure that delivers it.
Ports, renewable energy providers, energy service providers and other stakeholders would be welcome to attend this session to learn about the fast changing landscape as well as supply chain opportunities in port decarbonisation.
Speakers will include Dr Jonathan Williams from MSE International, Jerry Clarke from Portsmouth International Port, Dr Andy Scott from Swanbarton and Thalia Skoufa from Energy Systems Catapult.
This event is taking place Wednesday 13th October 2021 from 10.00- 11.30 at the Ocean Business 21 event in Southampton.
To register to attend this free event please register to attend Ocean Business here.
Ocean Business, is taking place from 12th-14th October 2021 at the National Oceanography Centre, Southampton UK; it is a hands-on event for the ocean science and technology community.
This workshop is part of the free conference programme taking place during Ocean Business which will be looking at the latest on net zero carbon, the blue economy, autonomy and more.
The ICE project has received funding from the European Union's INTERREG V A France (Channel) England Research and Innovation Programme.
For more information about ICE please click here and for the PESO project here.