National Shipbuilding Office Webinar; Zero Emission Waterborne Transport Funding Opportunity, 1st December 2023, 11am online
Posted 2023-11-20 16:36:31 by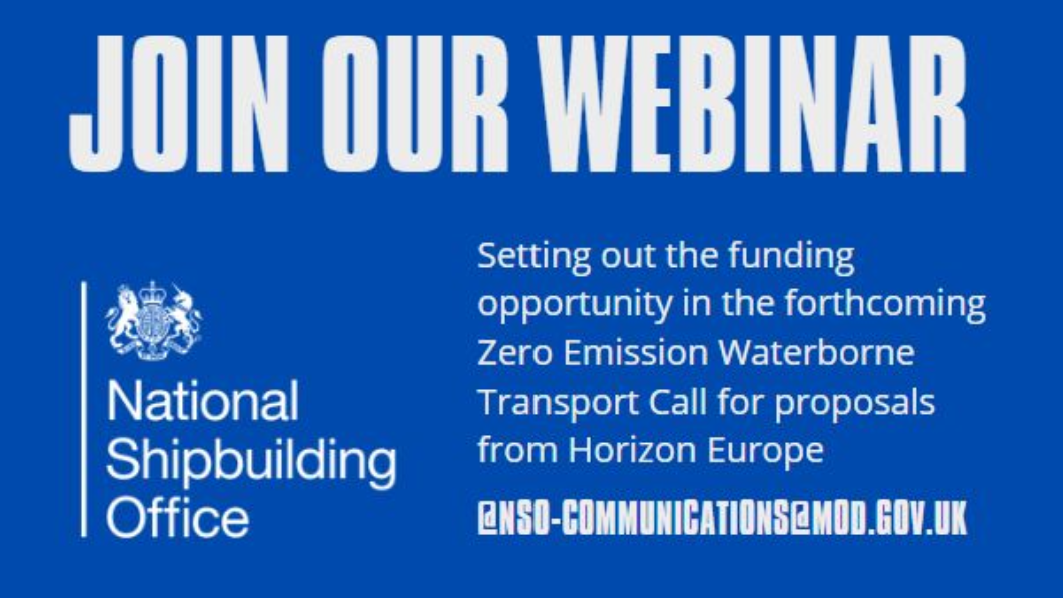 The National Shipbuilding Office are hosting a webinar, that will set out the funding opportunity for the marine and maritime sector in the forthcoming Zero Emission Waterborne Transport call for proposals from Horizon Europe. The webinar will include a presentation by Innovate UK's Global Lead for Transport, followed by a Q&A, and explanation of how the sector can access the programme.
 
There are 5 different technology development competitions, with topics from electric powertrains and energy efficiency to underwater noise, sharing over £50m and UK organisations are fully eligible to apply for funding from the EU for these. The National Shipbuilding Office are seeking to grow the UK's participation as much as possible.
 
To be added to the call please email NSO-Communications@mod.gov.uk saying you would like to join. The webinar will take place at 11am on the 1st of December 2023.