View the News Archive
Ocean Business 21; 12th-14th October 2021, Southampton
Posted 2021-07-12 10:30:06 by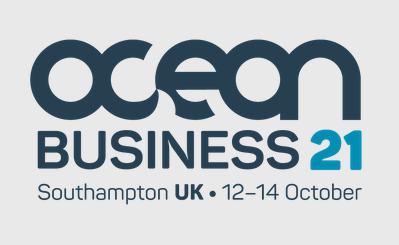 This free-to-attend exhibition is for anyone in the ocean technology industry. The event will take place 12th-14th October 2021 at the National Oceanography Centre, Southampton in the UK.
Discover the latest products and innovations in ocean technology. Experience live demonstrations giving practical insights into the newest equipment. Get hand-on aboard vessels in dockside waters and test tanks.
Meet over 300 suppliers to discover the latest products, technologies and techniques that could transform your business.
See marine autonomous systems, biological and chemical sensors, survey tools and so much more in action. Test-drive the newest products in the dockside waters, onboard vessels, in the test tank and in classrooms. See the full training and demonstration programme here.
New for 2021 a free innovation and sustainability conference. Speakers include Ralph Rayner from the NOAA IOOS Program Office, Iman Hill, Executive Director at IOGP and Alex Rogers, Science Director at REV Ocean and many more. They share how businesses can adapt to the energy transition, reach Net Zero Carbon targets and become more sustainable.
Ocean Business will be a safe environment for you to discover, share ideas and define your future business roadmap. Itís completely free to attend so register today for your ticket.
For more information about both visiting and exhibiting and the extensive conference programme please visit: