View the News Archive
55 winners of the £23m Clean Maritime R&D competition are announced
Posted 2021-09-16 13:58:43 by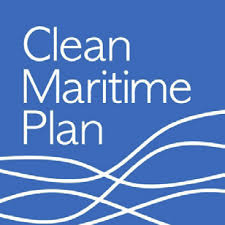 Winners of the clean maritime competition have been announced and include first green submarine study & offshore-wind powered shipping charge-points.

This Department for Transport (DfT), United Kingdom programme was delivered by Innovate UK, and is acting on government commitments to have #ZeroEmission ships operating commercially by 2025.
The Clean Maritime Demonstration Competition, announced as part of the Prime Minister's 10 point plan for green industrial revolution, is supporting the development of innovative technology to propel the government's commitment to have zero emission ships operating commercially by 2025 – creating hundreds of highly skilled jobs across the nation and establishing the UK as world leaders in clean maritime.
A fully automated net positive submarine fleet, powered entirely on green hydrogen, could help cleanse the oceans of toxic pollution by collecting microplastics on its pilot route between Glasgow and Belfast. While transporting cargo shipments, the fleet could secure significant emission savings of 27 tonnes of carbon dioxide (CO2) emissions in the first year of operation, with an overall mission to reduce 300 million tonnes of CO2 emissions as the fleet grows.
Also among the winners is an all-electric charge-point connected to an offshore wind turbine. The charge-points will be able to power boats using 100% renewable energy generated from the turbine. This offers potential savings of up to 131,100 tonnes of carbon dioxide equivalent (CO2e) emissions a year – the equivalent of removing over 62,000 cars from our roads.
Similar to roadside electric vehicle chargepoints, these will be operated by semi-automated control, meaning that sailors can moor up by the wind turbine chargepoint, plug in, charge up, then sail on.
The initiatives follow on from the government's previous commitments outlined in the world-leading Transport decarbonisation plan to explore the establishment of a dedicated function for creating zero-emission shipbuilding and R&D for autonomous vessel sailings under the function of UK Shore.
Based in DfT, UK Shore will unlock the necessary industry investment in clean maritime technologies, tackling supply- and demand-side barriers, as well as developing infrastructure and consumer confidence in clean maritime technologies.