View the News Archive
CLINSH Cleaner Inland Shipping: Project overview
Posted 2016-10-11 11:21:11 by Admin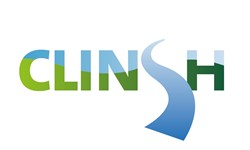 Compared to other modes of transport, the inland waterway transport sector is underdeveloped in reducing emissions and developing clean technology. This is partly because ships and engines are long-lasting. The financial strength for investments in new material or adjustments is often lacking.
CLINSH looks at the technical and the socio-economic aspects of the inland waterway transport. To reduce emissions of nitrogen oxide (NOx), alternative fuels or supplementary technologies are used to clean exhaust gases (such as selective catalytic reduction via an SCR catalytic converter).
As part of the project a consortium has been formed with parties from The Netherlands, Belgium, Germany and the UK. Partners include ports, universities and industry associations. Marine South East is one of the consortium partners and the province of Zuid-Holland is the lead coordinator.
The CLINSH project aims to demonstrate that harmful emissions can be reduced. The effect will be continuously monitored on 30 ships and the data analysed to inform future policy of local, regional, national and international authorities and bodies. In addition, CLINSH will map the business case of the various measures for the shipping industry, so as to encourage the fleet to become even more sustainable.
CLINSH is being funded under the European LIFE fund.
To find out more please visit:
https://
www.clinsh.eu/