View the News Archive
Updates on research from Clean Inland Shipping Project CLINSH
Posted 2020-07-01 08:12:13 by Admin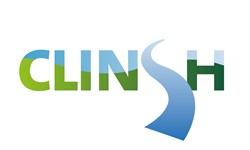 The main objective of CLINSH is to improve air quality in urban areas by accelerating emission reductions in Inland Waterway Transport.
As part of the project the laboratory ship 'Max Pruss', owned by CLINSH partner LANUV NRW, was retrofitted with a SCRT exhaust gas retrofit system on boat main engines. The results of the measurements are now available as a report from the following link:
https://
www.clinsh.eu/iu-assets/4/Max_Pr
%C3%BCss_report_English.pdf
The results show good reduction rates in all measuring points for all limited pollutants. For the leading components nitrogen oxide are between 66% and 96%. For soot, reduction rates of 97.7% to 99.8% are achieved, while particulate emissions are reduced by 77.8% to 96.7%. For hydrocarbon compounds, reduction rates of between 81.0% and 97.3% were achieved. For carbon monoxide the reduction rates vary between 31.6% and 62.5%. When considering NO2 direct emissions, reduction rates of 9.6% to 49.3% can be observed in the first three load points.
A second CLINSH measurement campaign took place in Lobith from the first of November until the 17th of December 2019. TNO installed their trailer along the river Rhine in the Netherlands close to the German border. With mostly South and Southwesterly winds during the campaign, this was the ideal measurement location. The aim of this campaign is to estimate the ships emissions.
The results of this testing can be found at the following link:
https://
www.clinsh.eu/news.html?read=65-clinsh-on-shore-measurement-winter-campaign-2019
In another part of the project CLINSH has joined forces with a consortium of parties to research financing instruments for greening inland shipping. Commissioned by the Central Commission for the Navigation of the Rhine, this consortium is conducting several studies aimed at advising on the development of a European funding and financing scheme to realize the transition to zero emissions in European inland shipping.
For more information please visit:
https://
www.clinsh.eu/news.html?read=64-clinsh-and-ccnr-join-forces-to-study-financing-instruments-for-greening-inland-shipping