View the News Archive
'Smart Ship' technology centre opens in the Solent
Posted 2022-04-07 16:12:47 by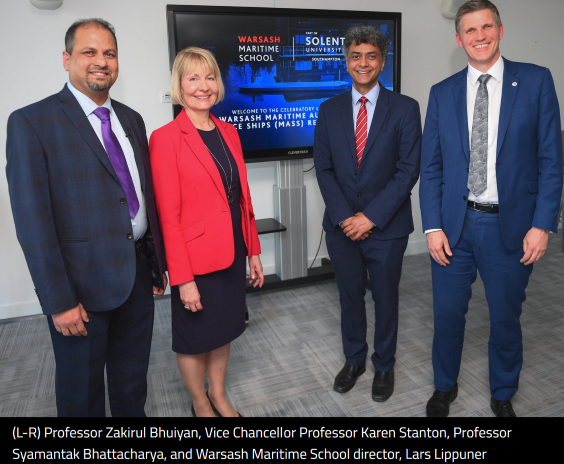 A pioneering new research centre exploring 'maritime autonomy' including smart ships and autonomous craft has launched at Warsash Maritime School, part of Solent University, Southampton.
The Warsash Maritime Autonomous Surface Ships (MASS) Research Centre (WMRC) will look at maritime autonomy, from smart ships and smart ports to the human aspect of working alongside smart technology, including marine training and consulting.
Maritime autonomy is a key part of the future of shipping and includes both remotely operated and fully autonomous shipping. The last decade has seen rapid technological development across the globe towards making MASS a reality through the development of Smart Ships and MASS (with a small crew or un-crewed), often in combination with zero-emission propulsion systems.
Advancements in technology will make the human-machine interface even more critical for the safe and efficient operation of MASS. Although significant advances have taken place to develop MASS technologies, very little research has been carried out towards analysing the human element, the human-machine interface and seafarer training needs for working with Smart Ships, Smart Ports and MASS.
For more information click here.