View the News Archive
UK Shipbuilding Skills report published by UK Shipping Skills Taskforce
Posted 2023-10-03 11:35:53 by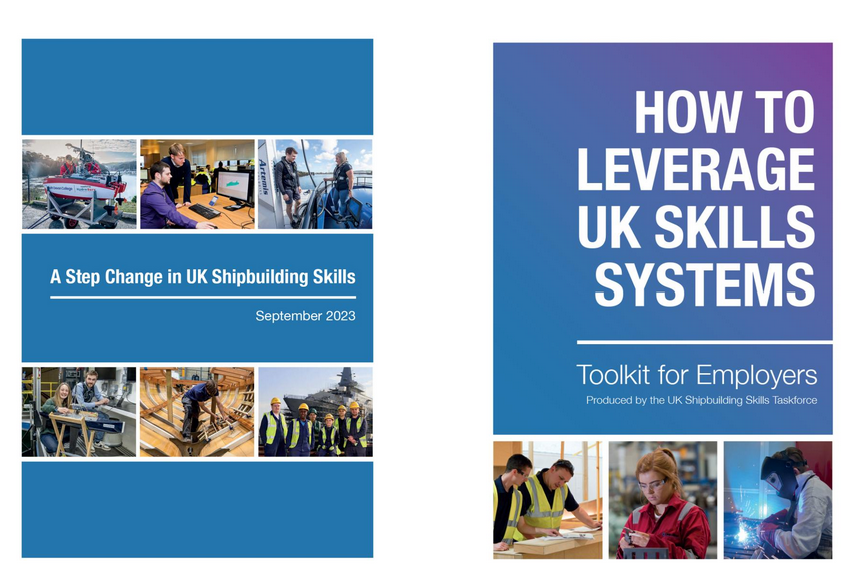 the UK Shipbuilding Skills Taskforce has published 'A Step Change in UK Shipbuilding Skills' which aims to enable the skills systems of all four nations of the UK to prepare and rapidly respond to the future's many challenges and opportunities.
The UK Shipbuilding Skills Taskforce (UKSST) was set up in July 2022 and will conclude at the end of 2023. Its task was to work across government and with the shipbuilding industry to:
identify the skills needed and provide solutions to skills shortages, particularly those related to new and emerging technologies

ensure that shipbuilders and the supply chain in all parts of the UK can access the skills they need

use the existing skills system so training providers can train the future workforce

draw on best practice from other sectors and national skills approaches to optimise skills funding and opportunities for shipbuilding

promote training funding and career opportunities in the shipbuilding sector
The taskforce has recently lauched its report, 'A Step Change in UK Shipbuilding Skills.' and a supporting toolkit for shipbuilding employers on 'how to leverage UK skills systems'.
Both documents can be accessed here.