View the News Archive
Maritime Innovation Week; 7th - 9th November 2023, Port of Tyne and online
Posted 2023-10-03 12:25:46 by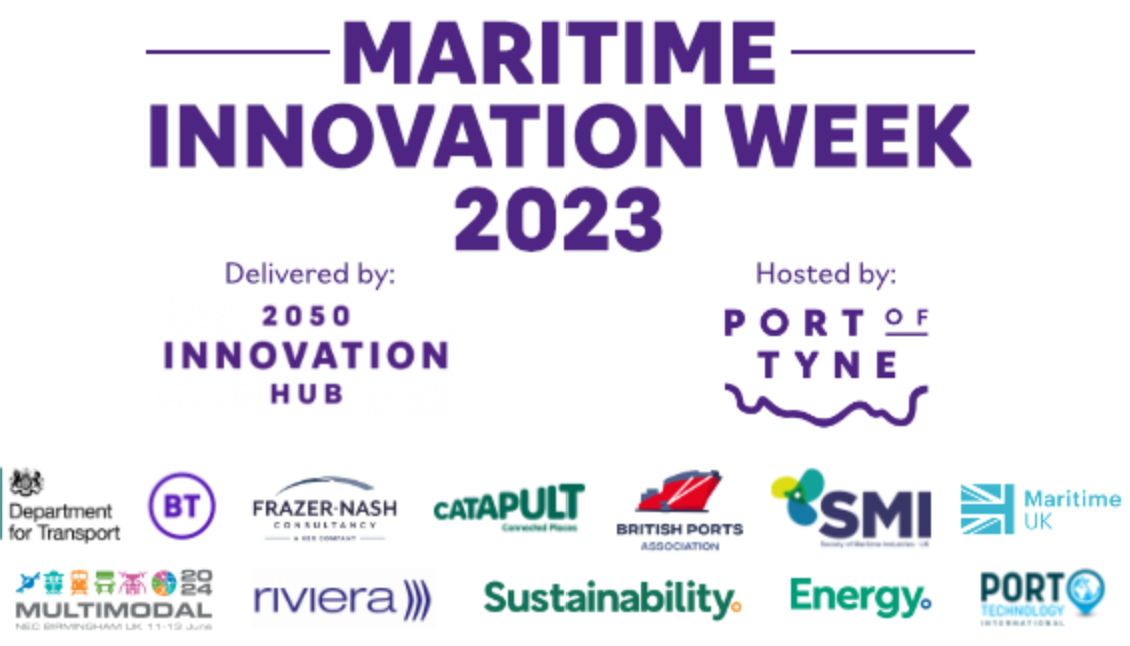 Following the success of the inaugural conference and EXPO, Maritime Innovation Week is set to return with a packed in-person and virtual events programme across three days, 7th-9th November, hosted at the 2050 Maritime Innovation Hub in the North East and at the BT Tower in central London.
The audience can attend virtually via our immersive event platform.
In keeping with the first year, the event will see an exciting Innovation Live and hackathon programme to take a proactive role in getting innovative solutions to the market.
This year's re-imagined Maritime Innovation Week will bring together some of the most innovative minds, from both inside and outside of the maritime industry, to provide insights and collaboration opportunities across some of the sector's most pressing topics.
To register your interest to attend virtually please click here.