View the News Archive
Innovate UK announce £7.5M South West Marine and Maritime Launchpad funding to support innovation and growth
Posted 2023-10-23 16:38:35 by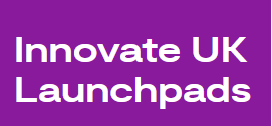 Maritime UK SW are pleased to announce that the Great South West, which covers Cornwall, Devon, Dorset, Somerset and the Isles of Scilly, has been chosen as the country's Marine and Maritime Launchpad, recognising its leadership in the sector.
As part of the programme, the region is set to receive up to £7.5m of investment to drive innovation and business growth, building on its strengths in marine and maritime.
The Marine and Maritime Launchpad has been developed jointly by the Great South West and Maritime UK South West alongside regional partners (in its role as the programme board for the Great South West) and Innovate UK.
UK registered organisations can now apply for funding from Innovate UK for business-led projects that grow activities in the marine and maritime cluster in the Great South West. The competition for funding opened on 23rd October 2023 and closes on 6th December 2023.
Innovate UK's Launchpads programme recognises industry clusters with the potential to deliver jobs, growth, and productivity, and unlocks funding from £15,000 to £1m, to support SMEs driving innovation in their area.
SMEs working in the region's marine and maritime sectors are invited to enter a competition to secure funding from the programme. The competition opened on 23rd October 2023.
Maritime UK South West are organising a free Marine and Maritime Launchpad briefing and networking event at Plymouth Marine Laboratory on 3rd November. The event will provide briefings on how to apply with case studies from SW businesses and ample opportunity for Q&A and networking plus an option to join online. The event will also look at opportunities for the sector in decarbonisation and working across the region together to alleviate talent shortages. 
To stay informed of subsequent Launchpad calls and briefings, the SW support offer for marine and maritime, events, skills and funding subscribe to the monthly Maritime UK SW Newsletter.
Find out more about the Launchpads programme and the Innovate UK briefing event:  https://iuk.ktn-uk.org/programme/launchpads/