Email News August 2011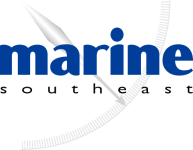 Welcome to the August 2011 edition of Marine South East's email newsletter
If you would like to submit an article for consideration please email text and image to sarah@marinesoutheast.co.uk
Posted 2011-07-26 17:47:24

New initiative launched to retain highly skilled employees across advanced manufacturing and engineering sectors
Mark Prisk, Minister for Business recently announced the launch of a new national web based system, Talent Retention Solution (TRS), which will help match skilled employees facing redundancy to UK companies (including SME's) in growing sectors of advanced manufacturing and engineering who are recruiting.
Marine South East, working with Winchester Consulting will be key partners in delivering this initiative for marine companies.

The easy to use system comes as a result of work undertaken by the Skills and Jobs Retention Group (SJRG) to support the advanced engineering manufacturing sector - engineers who may be struggling to find work in today's difficult economic climate.

Manufacturing and engineering companies which have already signed up to the system and who are recruiting over the coming year include Rolls Royce (1000), Siemens (500), Nissan (200) and Airbus (600). Supply chain companies will also be able to use the system for redeployment and recruitment.

More information can be found at http://www.talentretention.biz


Posted 2011-07-14 12:18:20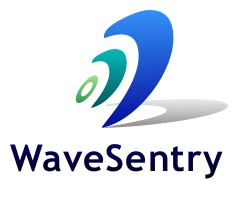 Have your view on sea state forecasting
Marine South East and EMU Limited are working on a project to improve sea state forecasting, and want to make sure the product that is delivered satisfies the needs of the users, and that could be you!
The project "WaveSentry" is part funded by the Technology Strategy Board, and part funded by the partners and is designed to harness large and diverse wave data sets to increase the accuracy of wave forecasting. Partners for this project are: Marine South East, HR Wallingford, EMU, Surrey Satellites, Chelsea Technologies and NOC.

To design the specification of the project and to agree a pilot area, EMU are compiling the views of a wide and diverse audience to best match a product to the users. We have spoken to some key members of the marine industry but would value the views of anyone interested in wave or sea state forecasting, so if you have an interest, please share your views with us by filling in this short questionnaire:

http://www.surveymonkey.com/s/W9ZHZJS

Or contacting Sarah Watt from EMU on 02392 205510 or sarah.watt@emulimited.com.

Posted 2011-07-26 09:56:00
Solent Local Enterprise Partnership launches Solent Apprentices for Business
The new Solent LEP has launched an innovative new scheme that will enable Solent businesses to create and facilitate apprenticeships.
Solent Apprentices for Business is the Local Enterprise Partnerships' one-stop-shop solution for local businesses and employers. They will be working with employers to identify entry level job opportunities that offer good career pathways through which Apprentices can progress to technical or managerial roles as their skill level and knowledge base improves.

Apprentices for Business provide a 'One-Stop End to End Service' for both businesses and young people. They do the ground work for businesses, firstly agreeing a job description/person specification and then source, skills screen and shortlist candidates that meet the requirements agreed with the employer. Apprentices for Business then place the Apprentice with one of 9 Further Education Colleges who provide the formal training, assign
them to an Apprentice Mentor who guides them through their training and makes sure that they are performing well at work.

They can even employ the Apprentice on behalf of businesses
and deal with all of the payroll and human resource management issues that may arise. At the end of the scheme the Apprentice has a nationally recognised qualification with vital work experience and the employer gains a valuable, qualified and "up to speed" employee.

For more information please visit http://www.solentlep.org.uk and for the Apprentices for Business website please go to http://www.apprenticesforbusiness.co.uk/
Posted 2011-07-25 11:21:33

SMARTA Sustainability and Profitability project for marine companies extended
Since its launch in 2009 the SMARTA project has acheived some notable successes in helping marine-sector businesses improve sustainability and profitability, so it's very pleasing to be able to announce that the project has been extended by 6 months and will now run until June 2012.
The project has evolved since its inception and is now providing free environmental audits, marketing communications reviews and lean manufacturing advice. If you are a marine company and would like free assistance in any of these areas please contact the project manager Steve Sharp whose details are at the bottom.

The following comments from project clients are typical of the encouraging feedback received.

"Thank-you very much for sending Rick from Force 5 Marketing. His advice was excellent. We have already acted on many of his suggestions and received some great feedback from our customers. It was an excellent opportunity for a small company like mine to get some support that we could not have otherwise afforded."

Jason Wild, Partner, Wild Times Sailing School

"The time to produce each unit was reduced by 89%, the product travel distance was reduced by 92% and we removed all finished stock from the warehouse, as we could now produce the assembly so quickly! All in, this removed £42,000 p.a. cost from this single product, whilst providing additional capacity."

Gavin Friend, Operations Director, Kittiwake Developments Ltd

To find out more about the project please call or email Steve Sharp at Marine South East.
Tel: 02380 111594
Email: stephen@marinesoutheast.co.uk



Posted 2011-07-27 12:16:17
Wind of the Coast (WICO) 5th Newsletter available to view
The 5th and final Wind of the Coast (WICO) newsletter is now available to view on the WICO web pages.
The newsletter is available to view at

http://www.marinesoutheast.co.uk/wico/news/

Included in the final WICO newsletter are items about the WICO Guidelines which have recently been published as well as reports from the WICO partners on their efforts to promote the project in Spain, Italy and the UK. Also detailed in the newsletter are web links to some You Tube presentations of the WICO project and footage taken at the EU Sustainability Week event where the WICO project was presented.

Also available on the WICO web pages are various downloads including the WICO e-brochure and the WICO e-guidelines which can be downloaded from

http://www.marinesoutheast.co.uk/wico/downloads/


Posted 2011-07-19 09:53:08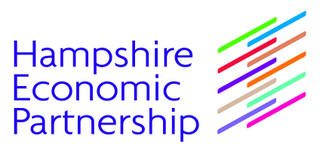 Your chance to influence the Hampshire skills landscape
Hampshire businesses are being asked to help affect the local skills strategy and policy by completing the Hampshire Skills Audit.
Hampshire Economic Partnership is working with Hampshire County Council on the Hampshire Skills Audit project which had been designed to help inform local authorities and public/private sector partnerships as to the key issues surrounding skills in the Hampshire region.

By completing this quick questionnaire, marine businesses will help affect strategy and policy and enable the voice of the marine sector to be heard loud and clear.

Business views are essential to drive economic growth and prosperity to the area and the Hampshire Skills Audit is one important way for the marine sector to contribute.

To complete the short survey please follow the link:

http://www.surveymonkey.com/s/hampshireskillsaudit



Posted 2011-07-21 13:15:34

Making the most of your web presence - free web reviews available for marine companies
As part of the Design and Innovation for Business Sustainability project, South East Design is
offering a limited number of FREE impartial sustainable web reviews to eligible businesses.
Are you making the most of your web presence?

* Can customers easily find you on a search engine?
* Does your website really tell prospective customers what you offer?
* Is your website compliant with legislation?
* Do you use social media effectively?

If your answer to all or any of these questions is NO then the Sustainable Web Review will be a key tool in developing your web presence and growing your business.

As part of the Design and Innovation for Business Sustainability project, South East Design is offering a limited number of free impartial sustainable web reviews to eligible businesses.

The web review will commence with them gaining an understanding of your business objectives followed by a thorough review the your website with these objectives at the core. The review will cover six key areas and you will be provided with a detailed report analysing your website and making recommendations for improvement.

If you would like to apply for a Sustainable Web Review or would like further information please call Alison McFadyen on 01425 627297 or email alison.mcfadyen@southeastdesign.co.uk or visit
http://www.southeastdesign.co.uk/services/sustainable-web-review






Posted 2011-07-18 13:02:08
Serious Gaming shows potential to improve productivity in Ports at recent TIME event
Serious gaming technology has been playing an important role in sectors such as emergency services where real-life scenarios need to be simulated to help teams to train for difficult operations in a hazard free environment.
Twenty-seven delegates from France, Belgium and the UK gathered in Ostend at one of the TIME project's workshops to hear how this state of the art technology could be used to improve safety and productivity in the European port and shipping industries.

Experts including, Elise Van Marcke of Antwerp-based Sakari Games, Jérome Poulain of French based Audace and Jacqueline Cawston from Coventry University's Serious Games Institute spoke about how serious gaming technology is being utilised to help industry perform more efficiently and how emergency services are able to simulate life threatening situations to improve the training of their staff.

Serious gaming technology is used to create virtual worlds that mirror real-life situations, enabling trainees to respond to the situation as it develops. As with ordinary gaming the complexity of the situation increases in line with their skill levels and they are encouraged in a non-threatening manner to progress to higher levels of efficiency.

Richard Barron, of UK project partner, Marine South East commented, "This is a really exciting development and will we believe revolutionise training in ports and marine related operations. The ability to bring European companies together through the TIME project has helped facilitate the process of sharing ideas and encouraging collaborations that will benefit individual businesses as well as the ports industry as a whole."

The TIME project, funded through Europe's Interreg iva 2 Seas programme, illustrates the power and effectiveness of cross-border collaboration and the opportunities that are available for businesses operating in the maritime sector.

Formed with the aim of improving the development of sustainable, innovative products and services by encouraging enterprises in the regions of Nord-Pas de Calais, Flanders and South East England to collaborate and work together, the TIME project has been looking at opportunities in the Port Security and Logistics sector.

Planned outcomes of the TIME project include helping small to medium sized marine enterprises in the participating European regions to network and collaborate creating new opportunities to bring products to market faster and more easily.

Companies, knowledge institutions or individuals involved in the development of innovative products or services that would like to become involved in the TIME project are encouraged to contact their regional partner representatives.

Transferring Innovation for Maritime Economy (TIME) is an INTERREG IVA project supported by the European Regional Development Fund operating across the geographical regions of Nord-Pas de Calais, Flanders and South East England.

For more information visit the TIME website at http://www.TIME2Seas.eu or contact Richard Barron richard@marinesoutheast.co.uk


Posted 2011-07-27 14:19:36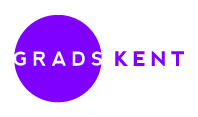 Kent scheme helping graduates onto the career ladder
GradsKent is a scheme to develop employment opportunities in Kent that are suitable for students and graduates.
Every year over 11,000 students graduate from universities in Kent but just 30% secure a job in the county, meaning a huge loss of talent for local businesses. The team at http://www.GradsKent.com is now helping people to actively find the jobs that are out there.

GradsKent is operated by Kent County Council with the support of Kent universities and employers. The website has been designed as a one-stop shop for employment opportunities in Kent that are suitable for students and graduates, creating an online graduate portal that the county has never experienced before. By advertising their vacancies on the site, local organisations gain immediate access to a portfolio of high calibre and exuberant talent.

Recent research shows that employers can expect a return of between 500% and 800% when they hire new graduates as they bring specialist skills to a job. Graduates come into the workplace with energy and drive, ready to learn and contribute fresh thinking to your organisation.

Employers can easily and simply manage their account online and as soon as job details and requirements go live the graduates can start applying for your vacancy within minutes. Employers can view candidates that have applied to the job vacancy and close the advert once the interview short-list has been compiled. GradsKent makes the recruitment process quick and easy.

Companies can register for free with no obligations; advertising rates are competitve.

For more information please visit http://www.GradsKent.com

or contact the team on 01622 696242 or info@GradsKent.com


Posted 2011-07-25 12:19:38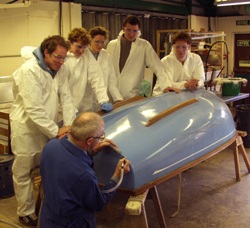 Southampton boatbuilding apprentices to showcase skills on global stage
City College Southampton has been chosen as one of only two colleges nationally to showcase its boat building skills during the 2011 WorldSkills competition being held in London later this year.
The showcase gives the college, its students and apprentices the opportunity to shine in front of up to 150,000 visitors, who are expected to flock to the event at ExCeL between October 5 and 8, 2011.

WorldSkills London 2011 will be the world's largest, international skills competition with young people from across the globe competing to be the best of the best in their chosen skill, championing high training standards through competitions and awards. This will be the first WorldSkills Competition to be staged in the UK for 20 years with 1,000 competitors from 50 countries/regions competing in 45 skill areas over the four days.

Under the guidance of City College's expert tutors, four marine boat building apprentices will build an 8 foot PBO (professional boat owner) Pup (pram dinghy) live on stage. They will build the dinghy from ply and timber, using traditional boat building skills such as laminating, sealing, planing, stitching, gluing techniques and shaping.

City College has invested heavily in its Marine Skills Centre at Woolston, which boasts some of the best training equipment in the region. Engineering, including marine is its biggest faculty, and represents over 20% of activity at the college.
Posted 2011-06-30 10:14:31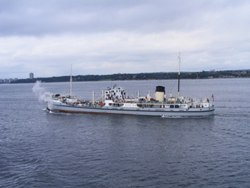 The race is on to save Britain's largest sea-going heritage steamship
One of the country's most important historic steam ships, S/S Shieldhall continues to struggle for survival. After raising an amazing £80,000 to fund its bi-annual "MOT", the Maritime & Coast Guard Agency Surveyor detected extensive corrosion of some frames below the Engine Room deck-plates.
Passenger sailings are suspended until repairs can be funded and carried out. The cost of these repairs are likely to be extensive and into six figures. Whilst this is a major disappointment to supporters they are determined to fight on and get the ship sailing again, retaining a vital part of our maritime heritage.

Back in her home port of Southampton further discussions have taken place with the MCA Surveyor and a detailed assessment is being prepared of the work that must be carried out. We hope to shortly provide an accurate estimate of the costs involved. The existing dry dock fund will remain open, and donations will be essential to compensate for the lack of cruise revenue whilst the problem is resolved. However, it is unrealistic to assume that this will raise the full sum required. We need to turn to other forms of finance and we will shortly begin the process of applying for suitable lottery and heritage funding. A review is also being undertaken of all works necessary to ensure a vital part of our working maritime heritage survives for future generations to appreciate. We hope heritage bodies, corporate entities and the marine industry will rise to the challenge This process will take a long time and will affect the date when we expect to put "Shieldhall" back to sea.

Maritime historians highlighted the plight of the SS Shieldhall earlier this year, amidst ongoing concerns that Britain's maritime heritage is in decline and does not receive the same support as other aspects of our industrial heritage.

If the money cannot be found to get the SS Shieldhall back to sea, there is the possibility that she will suffer the same fate as the Mersey-based MV Wincham, which was scrapped in April 2009 for want of £60,000 dry-dock costs. In October 2010, the Grimsby paddle steamer, Lincoln Castle, was also broken up after a failed rescue attempt by enthusiasts. This new appeal has now been launched by the charitable body which runs the ship, The Solent Steam Packet Ltd.


Various fund raising activities will be planned and the website http://www.ss-shieldhall.co.uk will give details.

Donations may be made as follows:
Credit / debit card: visit http://www.justgiving.com/shieldhall or link from our website http://www.ss-shieldhall.co.uk or telephone 07751 603 190
Cheques (payable to The Solent Steam Packet Ltd): Shieldhall Dry-dock Appeal, The Solent Steam Packet Ltd, 15 Foxhayes Lane, Blackfield, Hampshire SO45 1XX
Gift Aid: UK Taxpayers please complete a Gift Aid Declaration to enable us to reclaim tax from HMRC. Forms are available from the Appeal address or via the website.


Posted 2011-07-11 11:10:46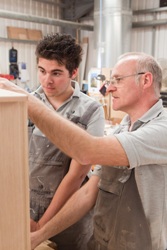 Calling all apprentices and young shipwrights, 19th October 2011, Southampton
The Worshipful Company of Shipwrights, in conjunction with the University of Southampton, is hosting a series of annual lectures designed to give apprentices and young shipwrights an exciting insight into the opportunities, technologies, and future developments in the UK yacht design and boat building industry.
The first lecture will take place on October 19th, at the Turner Sims Hall, University of Southampton. Starting at 1500 the first lecture will be given by Naval Architect Rob Humphries, and his son Tom, who has already established his reputation in designing outstanding sail and power vessels. A short coffee and networking break precedes the second lecture which will be delivered by Ian Benning, Volvo Penta Sales Director, Marine Leisure Engines.

The introduction and welcome will be made by Sir Jock Slater, Deputy Prime Warden of the Shipwrights and the lectures concluded by Sir John Parker, former Chancellor of the University, himself a past shipbuilder.

The concept of high level lectures for young people under the age of 25 who are either already employed as apprentices in the marine leisure sector, or who are studying in this arena, came from the Worshipful Company of Shipwrights, which was formed in 1387 as a Trade Guild for shipwrights working on the London River . A number of its current members work and employ young people in the marine leisure sector.

The Shipwrights Lectures are being supported by apprentices from companies as far afield as Pendennis, the Cornwall-based superyacht builder, Discovery Yachts and SYS from Southampton and Berthon Boat Company, in Lymington all of whom have extensive apprenticeship schemes. Training providers, universities, colleges, and industry bodies such as the British Marine Federation, have all pledged their support for these events.

The theme of the lectures is 'Past, Present and Future' and it is planned that there will be two dates set per annum, each comprising two presentations covering both sail & power. The second event will take place in February 2012. Attendance is free for apprentices nominated by their employers, and young people under the age of 25. Each Apprentice will receive a certificate of attendance for each lecture subject, allowing him or her to build a collection of certificates demonstrating wide knowledge of different marine industry sectors and an appreciation of subjects alongside their particular apprentice training.

The lecture programme builds on the Shipwrights' long-standing commitment to supporting education and charity in the maritime sector, notably with the annual apprentice award of the Queen's Silver Medal. This close fought competition takes 20 finalists on a five day outward bound course at Kielder each year, choosing winners from those who have demonstrated excellence in their written submissions, and allows many more to benefit from the charitable work of the Shipwrights.
Posted 2011-07-18 11:09:10