Email News November 2020
Welcome to the November 2020 Email Newsletter from Marine South East
If you would like to submit an article for consideration please email the text and a suitable image or logo to sj@mseuk.org
Posted 2020-09-23 16:08:19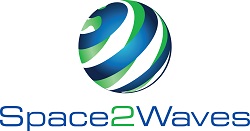 New funded support for SMEs with Earth Observation technologies, deadline for registration 5th November 2020
Space2Waves, a new European Funded project, has launched a Call of Interest to support SMEs with earth observation products and services sector to grow their business internationally in the blue growth arena.
The Space2Waves Internationalisation Programme will assist up to 30 European SMEs to develop business opportunities for earth observation technologies, products and services in Australia, Canada, South Africa and the United Arab Emirates.

The support package will include workshops focusing on space and blue growth markets and opportunities as well as individual coaching sessions and the opportunity to take part in 3-5 day matchmaking missions in the identified countries with up to Euro 1250 in travel support (or equivalent, subject to travel restrictions in force). SMEs with innovative earth observation technologies that can be used in the marine and maritime sectors in areas such as fisheries, aquaculture, EEZ surveillance, climate change, port infrastructure and maritime transport are advised to sign up quickly to the programme which is open until 5th November 2020.

To register your interest please visit:

https://form.dragnsurvey.com/survey/r/5bbc78c1

Earth Observation technologies represent a solution to many of the issues the maritime environment is currently facing. They contribute to the implementation of a sustainable blue economy as they are one of the most available, effective and cost-efficient technologies to explore, monitor, control and study the exploitation of oceans and their resources.
Space2Waves aims to implement an internationalisation programme that will provide European SMEs using or creating earth observation technologies in the blue growth sector with a tailor-made programme to access new international markets to develop their business.

For more information about the Space2Waves Internationalisation Programme please contact the Space2Waves team at Aerospace Valley at SMEcall-S2W@aerospace-valley.com or contact Marine South East, the UK Blue Economy partner in the project, at admin@mseuk.org

Posted 2020-10-15 16:10:22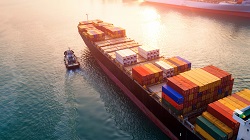 Government seeking views on reintroduction of finance scheme for UK yards
A government department is currently considering the possibility of reintroducing a domestic finance instrument, with the aim of providing a more accessible means of obtaining finance for companies seeking to place orders at UK yards.
The last time the UK had such a scheme was approximately 15 years ago, in the form of the Home Shipbuilding Credit Guarantee Scheme.

In order to better understand industry appetite and needs, please share your feedback by responding to the questions, below.

Please email your answers to: admin@workboatassociation.org

The deadline for replies is 15th November 2020.

1. What is the balance of ship building/repair you commission (by value) e.g. 60/40?

2. What type of boats do you need to buy? i.e.: Typical gross tonnage, length.

The previous scheme was structured in a way that there was 24m restriction (for vessels over 24m). By removing this eligibility criterion the scheme could potentially benefit a much larger number of yards / vessel builders. Similarly, the 1000 GRT limit was used by the UK in the previous scheme but does not appear to be a stipulation in other loan guarantee schemes in Europe.

3. The government could consider lowering the minimum qualifying vessel length, or size (gross tonnage) limits. Would this help you?

4. What are the (potential) emerging shipbuilding/repair markets (e.g. offshore wind farm servicing, fishing)?

5. Where are British yards most competitive (e.g. luxury yachts)?

6. Do you typically borrow to fund ship building or repair?

a. Do you experience difficulty obtaining loans for this?

b. Do you use export credit if buying abroad, and what are the typical/best terms you have been offered?

c. If the yard arranged all the finance and provided the boat on credit (loan to builder rather than buyer) - would this be attractive, even if the eventual cost was higher?

d. Realistically, over what time period would you need to repay a govt-backed loan, bearing in mind that the last scheme repayment was designed to be within 8.5 years - with some scope to extend to 10-12 years?

You will be aware that one of the government's wider, ongoing objectives is for the UK to achieve net zero carbon emissions by 2050.

As part of the government's ongoing drive to achieve this, they are considering introducing a 'green element' to any future scheme. This has yet to be thought through but the idea could be that if a company commissions the build of a vessel with 'green credentials', there may be additional benefits available.

7. Do you think that any new scheme should be more advantageous to companies seeking to build a vessel which is carbon efficient, or should the government approach this in a more staggered way i.e.: producing a standard finance instrument, capable of being adapted at a later stage to one with a greater focus on green vessel-building?

Please email your answers to: admin@workboatassociation.org

The deadline for replies is 15th November 2020.


Posted 2020-10-20 09:25:23

FLO-MAR research selects harbour ferry for further evaluation for zero-emission potential
The FLO-MAR project, co-funded from Clean Maritime Call, a MarRI-UK initiative supported by the Department for Transport, has been making good progress in its research to assess the feasibility of using innovative flow batteries in vessels to enable zero-emission marine propulsion and auxiliary power.
The project has selected a Houlder designed harbour ferry as the most suitable vessel to be studied for further evaluation due to its short crossings and subsequent low energy usage, coupled with regular charging opportunities during its daily operation.

Naval Architects and project partner, Houlder undertook an initial feasibility design study to look at a range of vessels to understand their technical suitability to use a flow battery in power generation for either propulsion or auxiliary loads. 15 vessels from small river passenger vessels up to coastal tankers were evaluated to give a cross-section of the type of vessels currently operating around the UK coast, whose service characteristics could viably integrate the advantages of a flow battery.

The requirement for regular replenishment of the flow battery was an important consideration which led the team to identify three, out of the fifteen vessels, for further investigation. Two of the vessels selected were ferries; one a 74m Ro/Ro freight ferry, the other a 32m harbour passenger ferry and the third vessel a product tanker.

Existing battery powered vessels all currently use lithium chemistry batteries which require substantial shore-side infrastructure. Recent developments have made flow battery technology suitable for marine applications and they have the added advantage of offering much faster charging in port, coupled with cost-effective, high-capacity storage. Project partner Swanbarton, specialists in energy storage and control technologies, reviewed a number of existing electric vessels in Europe and China as well as existing technology in flow batteries, and have held discussions with specific technology companies. Based on the research, Swanbarton specified the most suitable battery option for each of the vessels selected by Houlder, based on the power utilisation requirements. Their findings suggest a hybrid power system of bespoke flow battery and capacitors would be most suitable for the Houlder designed harbour ferry selected, whilst a bespoke flow battery would be required for the freight Ro/Ro ship and product tanker.

The classification society Lloyd's Register will now use their Approval in Principal methodology to conduct risk assessment and certification requirements and to identify any potential hazards in the design and operations of this emerging technology.

David Wing, Director Ship Design & Engineering, Houlder, commented "We see the market for flow batteries as a source of power being similar to the current areas in which Li-ion batteries are currently being deployed for all-electric propulsion. The flow battery offers advantages where the driving requirement for sizing the battery is energy storage and high numbers of charge/discharge cycles rather than peak power delivery. This, combined with the capability to trickle-charge a shore-based electrolyte storage and quickly replenish the ship's battery by exchange of electrolyte fluids, means it is well suited to a typical passenger/commuter ferry having peak demands at the morning and evening rush-hour. A typical UK harbour ferry has been selected as a case study for further design assessment."

Anthony Price, Director of Swanbarton, said "Flow batteries in stationary applications are supporting the drive towards net zero carbon electricity generation and use. This study shows the potential for flow batteries in other applications, including the transition to zero emission shipping."

Marine South East, is project managing the project which will present its final assessment in early 2021.


Posted 2020-10-15 14:15:32

Businesses invited to complete survey on autonomous shipping
AUTOSHIP, an Autonomous Shipping Initiative, is inviting businesses to complete an online survey to capture the understanding and positions of the maritime industry on autonomous shipping.
The aim of the survey is to capture the understanding and positions of all the involved stakeholders, including operators, owners, designers, builders, technology providers, regulators/flag states, port authorities, insurers/P&I clubs, seafarers, environmentalists, technical advisors, legal advisors, professional societies, international organisations, end customers/users, public, etc.

The survey will take approximately 15 minutes and your contribution is highly appreciated.

The link to the survey is: https://www.autoship-project.eu/news-press/autoship-stakeholder-survey/


Posted 2020-10-29 16:00:10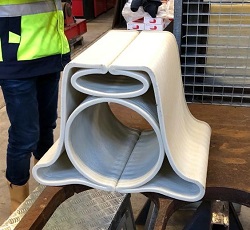 SeaBioComp Project develops bio-polymer 3D printed marine fender profile
SeaBioComp, a collaborative project developing and producing novel bio-based thermoplastic composite materials for marine applications, has produced its first 3D printed biopolymer fender profile for use in the marine environment.
The fender profile was printed on an FDM Printer by Poly Products, a Netherlands based composite production and specialist engineering business, and partner in the SeaBioComp project, in collaboration with de Klerk Waterbouw who specialise in the installation of products for the marine environment.

The SeaBioComp, EU Interreg 2 Seas project, funded research into the adaptations required to enable the 3D printing machine to process biopolymers which was undertaken by Poly Products. Research and testing into temperature control, natural fibre selection and corrosion of extruder parts were all thoroughly reviewed and more information is available on the SeaBioComp website. http://www.seabiocop.eu

Project observer partner, De Klerk Waterbouw wanted to investigate the design and production of a bio-composite vertical fender profile for the berthing and guiding of ships, in order to replace traditionally used tropical hard woods and synthetic plastics. Collaboration with industry, end users, research establishments and public authorities is a key part of the SeaBioComp project, so a number of partners worked on the design, material selection, 3D printing, testing and evaluation of a scaled version of the biopolymer fender profile.

The findings from the material testing led by the University of Portsmouth and mechanical testing by De Klerk Waterbouw show very promising results and further optimization of designs, materials and production may lead to future full-scale production.

Organisations interested in bio-based materials for the marine environment are invited to join the SeaBioComp Interest Group at http://www.seabiocomp.eu/interest_group/

Subscribers will be kept informed of project results and activities, relevant events, workshops and forums. The reports into the adaptations required for 3D printing of biocomposites and details of the 3D printed fender are available as downloads from the website.

http://www.seabiocomp.eu/downloads/
Posted 2020-10-22 10:56:59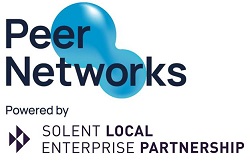 Solent LEP launch Peer to Peer Marine and Maritime Network
Solent LEP have announced the launch of a national Peer to Peer Network which they will be rolling out and delivering locally in the Solent region.
The Peer to Peer Networks Programme will see the creation of a series of peer networks through the Solent Growth Hub network, with each group consisting of 8-11 owners or managers from the SME business community participating in each network.

Led by an experienced facilitator, the peer networks will typically meet fortnightly as part of delivering 18 hours of action learning through 2-3-hour sessions. Individual one-to-one support (coaching, mentoring, or advice) will also be provided either directly by the programme, or from other existing schemes to help to implement and manage change.

Networks will include Marine & Maritime, businesses in the Solent Enterprise Zone, Southampton, Portsmouth, the New Forest, Havant, Isle of Wight, Eastleigh and Gosport & Fareham.

For more information about the benefits and what's involved please visit:

https://solentlep.org.uk/solent-lep-peer-to-peer-network/


Posted 2020-10-06 12:29:03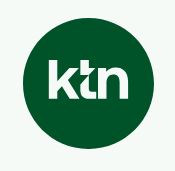 MSE asked to join KTN Innovation Network on Decarbonising Ports and Harbours
Jonathan Williams, CEO of Marine South East, has been asked to join the KTN Innovation Network on Decarbonising Ports and Harbours as a result of MSE's expertise and growing portfolio of projects in this area.
The Innovation Network aims to convene a community of knowledge to explore the challenge of reducing emissions which lead to global climate change and poor air quality arising from sea faring port activities. The group will be addressing the commitments of the Industry Maritime 2050 plan and the challenges of decarbonising ports and harbours by catalysing cross sector activity.

For more information please visit: https://ktn-uk.org/infrastructure/decarbonising-ports-harbours/

Marine South East is currently working on a number of relevant projects in this area including:

PESO (Port Energy Systems Optimisation) which is a collaborative project, part funded by Innovate UK. PESO is looking to address port decarbonisation and air quality challenges by integrating novel battery technology into the port energy network.

More information can found at the following link:
https://www.marinesoutheast.co.uk/ongoing_projects/?link=collection.php&id=429

ICE: The 'Intelligent Community Energy' project is aiming to design and produce an innovative low-carbon energy system (smart grid) to signficantly reduce the greenhouse gas emissions of isolated territories, including ports.

For more information visit:
https://www.marinesoutheast.co.uk/ongoing_projects/?link=collection.php&id=331

FLO-MAR: Funded from MarRI-UK's Clean Maritime Call, this project is looking to assess the feasibility of using innovative flow batteries in vessels to enable zero-emission marine propulsion and auxiliary power. The project will investigate how the design of electric and hybrid ships, from ferries through to tugs and wind farm vessels, can be optimised to accommodate flow batteries and assess the advantages this technology offers in comparison with existing lithium-ion batteries and hydrogen fuel-cells.

More information can be found at:
https://www.marinesoutheast.co.uk/ongoing_projects/?link=collection.php&id=435

CLINSH: Clean Inland Shipping is looking at the technical and socio-economic aspects of the inland waterways transport system. Marine South East is leading the activity focused on shore power to ships. The CLINSH project aims to demonstrate that harmful emissions can be reduced under various scenarios for deployment of onshore power supplies.

More information at:
https://www.marinesoutheast.co.uk/ongoing_projects/?link=collection.php&id=327

Posted 2020-09-23 16:29:58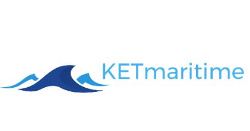 Transfer of Key Enabling Technologies (KETs) to the Maritime Industries, presentation at Business2Sea, 17th November 2020, 11.30am online
As the three year KETmaritime Project comes to an end, the main outputs and the partners vision about KETs in the maritime sector beyond the project will be presented during this session at Business2Sea 2020.
The main aim of the KETmaritime project was to create and raise awareness about KETs and their real potential for application in the maritime industry.

To find out more about this session and to register to attend please visit:

https://business2sea-2020.b2match.io/agenda?session=65570

Posted 2020-10-22 14:09:15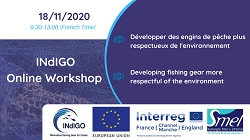 INdIGO developing sustainable fishing gear workshop, 18th November 2020, online 9.30 - 13.00 CET
This event will present innovative projects in the fisheries and aquaculture sectors. From recycling of fishing gear to the creation of bio-sourced mussel nets, the speakers will explain how they are helping to reduce plastic pollution in the oceans.
Join this INdIGO online workshop on 18th November 2020, 8.30am-midday UK time.

To register your interest please visit:

https://tinyurl.com/y4jhzd8p

INdIGO is an EU funded project aiming to reduce plastic pollution in the oceans from fishing and aquaculture activities by developing the first fishing equipment with a controlled lifespan that is biodegradable in the marine environment. The project also aims to improve the recycling of fishing great at the end of its life.

INdIGO is co-financed by the European Regional Development Fund (ERDF) within the framework of the Interreg France (Channel) England Programme and will run until June 2023. The project has 10 partners including 6 research organisations and 4 business/cluster partners and is being led by the University of South Brittany.

Posted 2020-10-20 13:31:06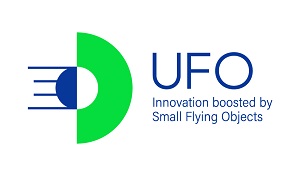 Introduction to UFO project for SMEs working in small flying objects sector, 19th November 2020, online
This event is for SMEs working in small flying objects (SFOs - drones, small satellites, high altitude platforms etc) who are interested to find out about the UFO project which will support SMEs working collaboratively to develop business in the Blue Growth sector.
The UFO Project is dedicated to supporting European SMEs in developing innovative products and services by integrating new technological solutions and know-how provided by the combination of innovative Small Flying Objects (SFOs: drones, high altitude platforms systems, small satellites), embedded nano and digital technologies, Key Enabling Technologies (KETs), data analysis and exploitation solutions.

The project is looking at 6 emerging industries, mobility, environment, blue growth, finance & insurance, climate and digital and creative/gaming.

This webinar taking place 19th November 2020 between 10.00am- 11.30am CET will give an overview of the UFO project as well as details about the funded support that will be available to SMEs in Calls of interest that will be launched shortly.

Information about the challenges in the various sectors will be discussed as well as eligibility conditions for the funded support and details of the types of activities that will receive funding.

Registration details to join this event are as follows:

https://attendee.gotowebinar.com/register/7006818578547088912

For more information about the UFO project please visit:

https://www.ufoproject.eu

For more information on the project please email David Rea at MSE dr@mseuk.org





Posted 2020-10-29 15:14:49