Government seeking views on reintroduction of finance scheme for UK yards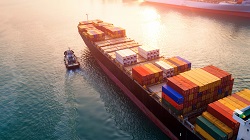 A government department is currently considering the possibility of reintroducing a domestic finance instrument, with the aim of providing a more accessible means of obtaining finance for companies seeking to place orders at UK yards.
The last time the UK had such a scheme was approximately 15 years ago, in the form of the Home Shipbuilding Credit Guarantee Scheme.

In order to better understand industry appetite and needs, please share your feedback by responding to the questions, below.

Please email your answers to: admin@workboatassociation.org

The deadline for replies is 15th November 2020.

1. What is the balance of ship building/repair you commission (by value) e.g. 60/40?

2. What type of boats do you need to buy? i.e.: Typical gross tonnage, length.

The previous scheme was structured in a way that there was 24m restriction (for vessels over 24m). By removing this eligibility criterion the scheme could potentially benefit a much larger number of yards / vessel builders. Similarly, the 1000 GRT limit was used by the UK in the previous scheme but does not appear to be a stipulation in other loan guarantee schemes in Europe.

3. The government could consider lowering the minimum qualifying vessel length, or size (gross tonnage) limits. Would this help you?

4. What are the (potential) emerging shipbuilding/repair markets (e.g. offshore wind farm servicing, fishing)?

5. Where are British yards most competitive (e.g. luxury yachts)?

6. Do you typically borrow to fund ship building or repair?

a. Do you experience difficulty obtaining loans for this?

b. Do you use export credit if buying abroad, and what are the typical/best terms you have been offered?

c. If the yard arranged all the finance and provided the boat on credit (loan to builder rather than buyer) - would this be attractive, even if the eventual cost was higher?

d. Realistically, over what time period would you need to repay a govt-backed loan, bearing in mind that the last scheme repayment was designed to be within 8.5 years - with some scope to extend to 10-12 years?

You will be aware that one of the government's wider, ongoing objectives is for the UK to achieve net zero carbon emissions by 2050.

As part of the government's ongoing drive to achieve this, they are considering introducing a 'green element' to any future scheme. This has yet to be thought through but the idea could be that if a company commissions the build of a vessel with 'green credentials', there may be additional benefits available.

7. Do you think that any new scheme should be more advantageous to companies seeking to build a vessel which is carbon efficient, or should the government approach this in a more staggered way i.e.: producing a standard finance instrument, capable of being adapted at a later stage to one with a greater focus on green vessel-building?

Please email your answers to: admin@workboatassociation.org

The deadline for replies is 15th November 2020.



Send this story to a colleague
Posted 2020-10-20 09:25:23
« Back to news

Subscribe to our monthly newsletter &nbsp&nbsp