SPIDS: Shore Power Infrastructure to Decarbonize Shipping
The programme is supporting companies in developing new technology to deliver clean, sustainable energy to the ships of the future. Sea transport depends almost entirely on fossil fuel, which has h...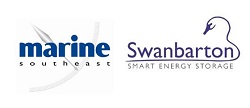 The Shore Power for Shipping (SPIDS) project was conducted by Swanbarton and Marine South East, with funding from the Department for Transport's Transport-Technology Research Innovation Grant (T-TRIG)...