National Oceanography Centre using reflected GPS signals to enhance sea-state measurement and forecasting
Posted 2012-02-27 12:19:16 by Admin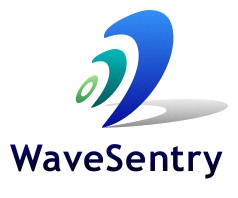 The NOC are working with partners in the private sector to develop and validate the methods needed (geophysical inversion) to retrieve geophysical information about sea state from measurements of satellite navigation signals reflected from the earth's surface, (GNSS-Reflectometry). GNSS-R was pioneered in 2005 by Surrey Satellite Technology Ltd (SSTL) on its UK-Disaster Monitoring Satellite, and promises to dramatically increase the temporal and spatial resolution of ocean wave data available from satellites.
Within WaveSentry, the new sea-state observations derived from satellite GNSS-R data will be ingested into a new information and forecasting tool developed by HR Wallingford to provide improved wave information services to maritime operators. The WaveSentry project paves the way towards the operational exploitation of GNSS-R sea state data from the UK TechDemoSat-1 satellite due to be launched by SSTL in late 2012.
Using techniques developed by NOC, WaveSentry has the potential to offer an enhanced world-wide sea-state measurement and forecasting service.
WaveSentry Partners
* Seazone (HR Wallingford Ltd) (Lead partner)
* EMU Ltd
* Surrey Satellite Technology Ltd
* The National Oceanography Centre, Southampton
* Chelsea Technology Group Ltd
* Marine South East Ltd
Sub-contractor
* GeoData Institute, University of Southampton
Organisations from both industry and the knowledge base concerned with the provision or use of sea-state measurements and forecasting are invited to join the WaveSentry Knowledge Network.
To join please follow the link:
http://
www.groupspaces.com/wavesentrykn/join