Sea-state Forecasting project progresses using Chelsea Technology sensors
Posted 2013-02-25 12:14:11 by Admin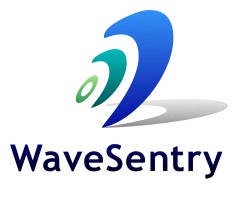 The sensors and electronics have been installed by Chelsea Technologies on board RV Callista, The University of Southampton's research vessel, and are currently collecting real-time wave data.
Large numbers of marine operations including offshore oil and gas companies, renewable energy projects and shipping depend on high quality information on sea-state (wave height, period, direction and steepness) for economic and safety decision making. Currently available information is based on atmospheric/ocean models and lacks sufficient temporal and spacial resolution. The WaveSentry project aims to address these issues and the real-time data being collected aboard RV Callista is an important part of the project.
Wave data collected from the Chelsea Technologies sensors is logged against the GPS position of the boat and will be merged with numerous other data streams by another WaveSentry partner, HR Wallingford. The hope is that more accurate 'nowcasting' and forecasting of sea conditions using current, forecast and historical data can be portrayed to end users via a variety of means including web-enabled devices and email alerts.
The WaveSentry project, which culminates in April 2013, is running a pilot system in the English Channel to demonstrate how its new system can improve upon existing services.
Satellite GNSS Reflectometry is another data source being developed by WaveSentry partners Surrey Satellite Technology Ltd and the Southampton National Oceanography Centre. The pilot system will also utilise data gathered by Fugro Emu's sea bed mounted wave measurement device.
Chelsea Technologies Group will be holding two hands-on workshops onboard RV Callista during Ocean Business, 9th-11th April 2013, NOC Southampton.
For more information please contact Ellen Keegan
ekeegan@chelsea.co.uk
Tel +44 (0)20 8481 9019 or Simon Powell, WaveSentry Project Manager
sp@mseuk.org
Tel: +44 (0)2380 111 592