CLINSH project final conference and project report
Posted 2021-12-13 17:20:34 by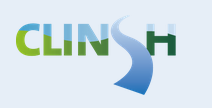 On Thursday 25th November 2021, the CLINSH project, of which MSE International is a partner, was concluded during its final conference which took place in Vlaardingen. It was a hybrid event which welcomed 60 delegates in person and an additional 120 online.
To view the film of the final event please click here.
The most important conclusions and recommondations from the CLINSH project have been summarised in a clear and easy-to-read report: Laymans Report which can be downloaded here.
CLINSH is a European consortium promoting clean inland waterway transport. With Dutch, Belgium. German and English (including MSE International) partners, the public and private organisations have been working together to improve air quality in urban areas by accelerating emission reductions in Inland Water Transport.
For more information please click here.