Alternative options for Short Sea Shipping Routes
Posted 2011-09-22 12:11:11 by Admin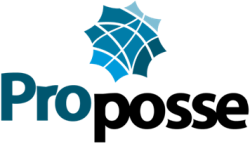 From a geographical point of view, a short sea route into Spain or Portugal via a western channel port looks attractive. Reduced mileage reduces driver fatigue and facilitates the requirement to meet the EU driving directive which requires drivers to drive no more that 9 hours in two spells of 4.5 hours, after which a continuous rest of 11 hours is mandated. France has already banned lorry movements on Sundays, and also on Saturdays during the holiday season. Also with the cost of fuel rising through the stratosphere, there could be real economic benefits.
And yet there are disadvantages. The frequency of crossings between Dover and Calais is far in excess of services offered by the western channel ports. A long sea voyage is subject to the vagaries of the weather and some services are seasonal. There is a reluctance to change a well established business pattern.
Over the past 2 years, the Port of Poole and Marine South East have been working with port authorities in Ireland, France and Spain in an EU sponsored project called PROPOSSE.
PROPOSSE is an acronym standing for 'Promotion of Short Sea Shipping and Co-Operation with SME´s (Small and Medium Enterprises)'. The general aim of this project is to promote short sea shipping as a valid alternative to land routes.
One of the necessary requirements of the project is the full dissemination of the results. This will be done by seminars and workshops with SMEs, Freight Forwarders and Hauliers, and the publication of papers in logistics journals.
The PROPOSSE project has now completed its main activities. It is clear from the work that has been done that there is a potential for significant cost savings by taking a short sea route rather than overland. The savings apply particularly to imports and exports between the UK and Western France, Spain and Portugal. The Irish Republic would obtain similar advantages in using short sea routes for business with mainland Europe.
Hauliers however have to be convinced that it is in their commercial interest to use the Short Sea Shipping routes, hence the cost benefits have to be demonstrable to their satisfaction. TruckDriver is an attempt to offer this, and will be further developed in coming months.
In these straitened times, businesses need to seek all ways to reduce their costs and survive.
To read a full version of the PROPOSSE paper please follow the link to download a copy.
http://
www.marinesoutheast.co.uk/docs/papers/